'I've never hypnotised anyone - they do it themselves'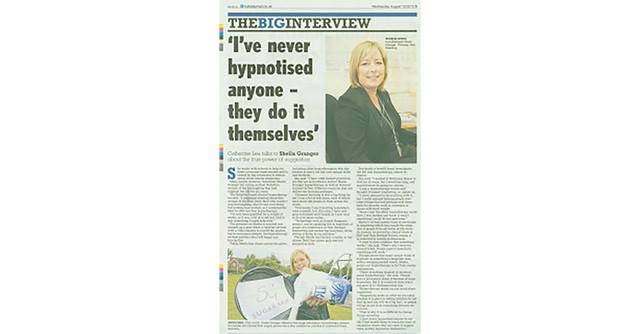 This week I had the pleasure of being interviewed by Catherine Lea, business editor of the Hull Daily Mail. We spoke about my work with schools to help students overcome exam anxiety and being tasked to help big corporates to reduce stress levels among employees.
We even took a trip down memory lane, back to where it all started, when I read about a woman who could't stop hiccoughing and offered her free hypnotherapy. I'd only been qualified for a couple of weeks, so it was a bit of a risk, but I felt it was something I could help and it certainly paid off in the end. I took Catherine on my globe trotting journey and we touched on some of the 1000 trained practitioners that are accredited to deliver Sheila Granger Hypnotherapy, as well as licensed trainers in four different countries.
Every time I am approached for an interview I still get surprised, because at the end of the day, I am just doing my job and that is to help people. And as the saying goes, if you love your job, it doesn't feel like work.