Why it's the right time to take hypnotherapy into schools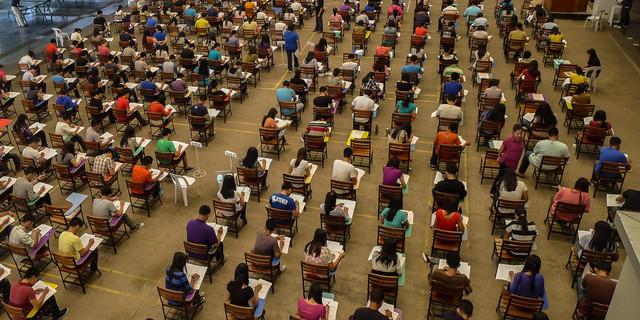 Exams are a big part of life. The culmination of months of hard work, and years of education, represent a huge investment of time. And with the results often being felt to determine the course of the rest of their lives, the consequence of failing can be a huge weight on the shoulders of the pupils and students undertaking them.
Of course, exam nerves are normal and can play an important motivational role for students preparing for exams, but overwhelming stress has been found to damage exam results. A study by Edge Hill University, the University of South Australia and the AQA exam board found that students stressed about their exams scored up to one and a half grades lower than their peers. What's more, exam stress is on the rise. UK based child protection campaigners, the NSPCC last year reported a %200 increase in young people seeking help for exam stress. This means that finding a solution to exam stress is fast becoming a priority for headteachers, and that's where hypnotherapy comes in. As well as being hugely rewarding, and a great opportunity for boosting your profile in the local area, working with schools can be extremely lucrative and represents a potentially massive pool of clients; the UK alone has over 8.2 million pupils attending 24,372 schools. That's a lot of clients.
I've worked with schools for over five years, and on February the 3rd 2016 I hosted two free webinars where I shared:
How and why I started working in schools
Why education institutions represent such a great opportunity for hypnotherapy practitioners
How you can become a Certified Educational Performance Practitioner.
If you're interested in working with schools, colleges, and universities as an educational performance practitioner, register for one of my free training webinars by clicking the links below.
Webinar one: (7:00PM BST, London/ 2:00PM Eastern, New York/ 11:00AM Pacific, Los Angeles)
Webinar two: (8:30AM BST, London/ 5:30PM AEST, Melbourne/ 7:30PM NZST, Auckland)