Why CPD is an important part of hypnotherapy training for business owners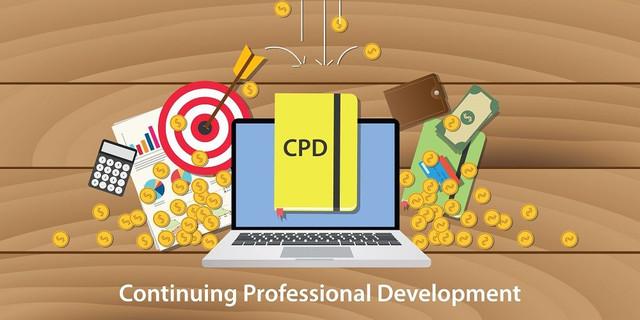 For those who own their own hypnotherapy business, it can be easy to get tied down with the day-to-day administration tasks and running appointments while any spare time is taken up by paperwork. While all these elements are crucial to running a successful independent firm, the matter of continuing professional development (CPD) is one that hypnotherapists shouldn't put on the back burner.
It's one of the best ways to keep your career moving and here's why.
Professional growth
You may have the qualifications and many years of experience under your belt, and your clients return to you because they know that you are excellent at what you do, so the tendency to relax into your day-to-day therapy responsibilities is tempting. To get to this point though, remember that you had to work to learn certain new skills, practise and train, and this is the path you should continue on throughout your entire career. You must pay your development the attention it deserves. Thorough training like this also helps you to pinpoint your weak points and take action to plug gaps in your knowledge.
Remain competitive
Ongoing CPD means that you can continue to be competent in your skill set, keep up to date with the latest developments in your field and, importantly, not get left behind. By maintaining and enhancing your knowledge of and skills in hypnotherapy, you are better positioned to deliver the high quality service that your clients want from you. There are many things affecting the rate at which industries and professions change, so to keep up to speed with new trends, developments and directions in your field, you should keep your knowledge relevant and work on specialist skills to differentiate yourself from others.
Benefits for clients
Today there is a lot of competition in the hypnotherapy sector, so you need to feel confident that you are giving your customers what they require and you are able to understand the factors that impact their differing needs. Through continuous training, you gain an understanding of modern day clients, the potential issues that they face and the ways in which you can help them effectively.
Credit to the profession
By maintaining a commitment to CPD, you are also a credit to the profession as it means the standard of service you deliver is high up there. Essentially, you are a representative of this type of complementary therapy, and it needs people who can give the treatment a good name. By doing a good job for one person, you are helping to project a good image of hypnotherapy, increase public confidence in the therapy and share the positive implications of hypnotherapy.
Opening doors
As part of the changing landscape of your profession, CPD also presents you with new opportunities for growth and expansion in hypnotherapy. The types of services that were relevant when you trained X number of years ago may be less in demand now, and so through CPD you can learn about new things and even take your business in a direction that might not have been possible a few years ago.
The holistic benefits of CPD are clear to see in theory, however, putting it into practice is one of the best things you can do for your business as well as on a personal level. An effective approach to CPD keeps you actively engaged with your profession and helps maintain your adaptability – crucial in a world where staying ahead benefits a business greatly. Ongoing CPD practice gives you the leverage you need to identify where areas in the industry you work in could do with more specialists, and ensure it continues to reward you and vice versa.