7 ways to get your therapy business found online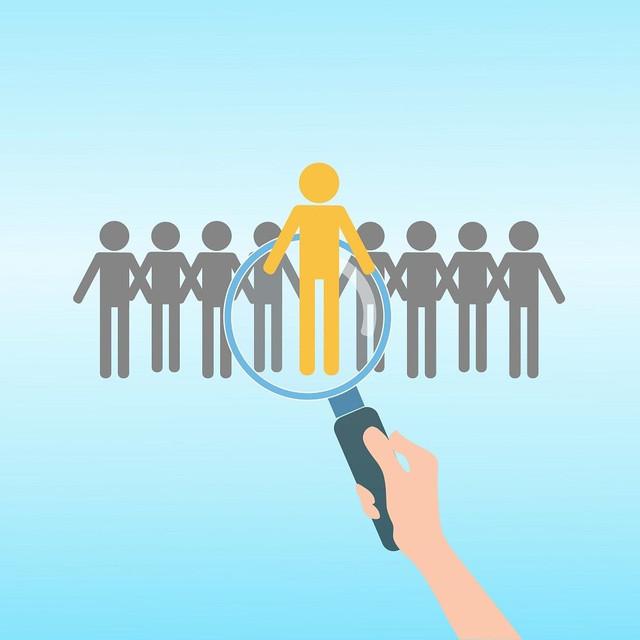 Customers are now doing more online research than ever. Here are 7 ways to ensure that prospective clients will find your therapy business online.
1. Set up a Google My Business page
Today's customers are less inclined to be swayed into buying products or services if companies pester them, so a better way of reaching out to customers is to ensure that they will find your company on their own terms.
A good way of doing this is to set up a page on Google My Business, which could come up in local search engine results for hypnotherapy services. Google My Business will allow you to set up your company details, including contact information, availability and directions to your practice, if needed. Remember, you want your clients to be able to contact you, so you will need to update these details regularly.
2. Set up a Bing Places for Business page
For a similar listing to Google My Business, try Bing Places. Here you will be able to create a listing for your services and include multiple locations for the places that you cover. You can even add pictures so that potential clients can put a friendly face to your name. Keep a note of any business pages that you have so that you can change your details if needed.
3. Ensure that your website is optimised for your location
When people search for hypnotherapists online, they will usually type in their own location, as they will want to access services local to them. Search engines will use location data when ranking results. This means that you need to make it clear where you operate around the world, even if you can work internationally via Skype calls. Research shows that people are more likely to trust local businesses rather than larger, well-known companies. Including your location and areas of operation on your website, in meta-data and descriptions can inspire trust from those who are seeking local hypnotherapy services, or therapy accessible to them wherever they are. If you are a practitioner working for a therapy practice, make sure that you have an individual listing or profile page that shows biographical content specific to you, including your location and the geographical areas that you cover. Additionally, make sure that testimonials and reviews are grouped by location, so that clients can find out what those in their local area think of your services. Search engines can rank these individual pages, rather than the location of the overall practice.
4. List your business on directory websites
When searching for businesses, the top results generated are often listings on directories such as Yelp, Foursquare and FreeIndex (if the business is in the UK). Having listings on various directories can improve your rankings on search engines, which will give your practice more exposure. This, in turn, will drive potential clients to your website or social media profiles and allow them to find out more about your services. This is more likely to result in a trusting client and practitioner relationship, as the customer will have come to you, not the other way around. Have a search for the current top ten free business directories and make sure that you are listed on all of them. Again, remember to keep listing details up-to-date so that clients can contact you.
5. Optimise your Facebook business page
You want your clients to be able to find you, so it's essential to optimise your company Facebook profile so that you come up first when prospective clients search for the services you offer. It seems obvious but you should include all relevant information that clients will need to know about your business in the 'About' section of your Facebook profile.
State your contact information, location, geographical areas of operation and hours of availability.
Write a company description that sums up exactly what you do. Include specialisation, professional qualifications, years of experience and a succinct biography.
Select the business category that most accurately describes your services.
Make sure that your Facebook username, profile picture and cover photos match your branding and company logos.
Include links to your website, online business profiles or social media pages.
If your company information, category, username and logo matches your branding, this will ensure your legitimacy as a business, as visitors to your profile page may well look at your company website and any other listings. You can include your individual name in the information section, or you may want to consider having a separate Facebook page for yourself as a practitioner so that clients can contact you personally. When choosing cover photos, avoid generic pictures. Choose something that will fit with your branding colours or image. Bear in mind that Facebook profile pictures display differently on mobile phones and desktop monitors. You should choose a profile picture that will look good whatever size it is.
6. Ask your customers to leave reviews for you on Facebook and Google My Business
Good customer reviews are a powerful way of encouraging people to utilise your services. When researching hypnotherapy practices, many potential customers will look at reviews to find out more about your services and determine whether they should contact you. After working with clients and building up a solid professional relationship, ask them to leave reviews for your services on your Facebook page and Google My Business profile. This will allow others to make an informed decision about choosing your practice or services.
7. Make sure that your website is Mobile friendly
Have you ever looked at a website on your phone that is impossible to navigate because everything is so small? This is because the website has not been configured to display properly on various devices. Your website should have a responsive design, which means that it will respond to different screen sizes and will appear correctly on whichever device is viewing it. You need to make sure that your website is mobile friendly, as many potential clients will be looking for your services using their smart phones. If you are using a content management system (CMS) such as WordPress and your website is hosted on WordPress.com, then your website is likely to have a mobile friendly theme already built in. If you are not sure, you can check to see if the design is responsive by viewing your website on different devices.
There are many online guides for the various content management systems available, so you can read up on how to ensure that your website design is mobile friendly. Alternatively, consider enlisting the help of a website developer. By following these 7 steps, you can be sure that when clients require your expertise, they will easily find you online.