Too late to shape up for summer? NEVER!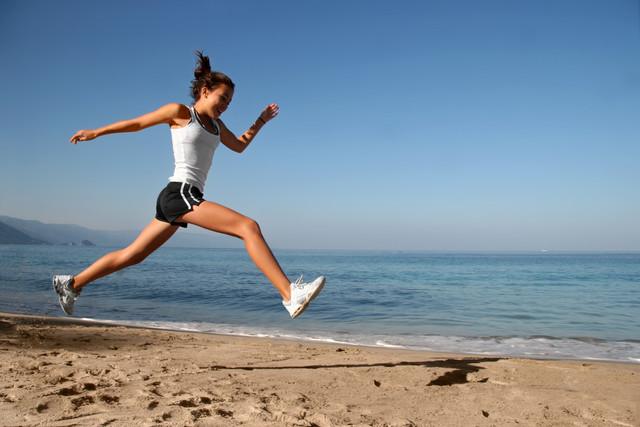 Summer is finally here, and yes it will probably be gone before you can say BBQ, but that doesn't mean you still can't kick those bad habits that you've been promising to do since January.
When the days are long, dark and cold, it's all too easy to munch on that extra biscuit for a much needed sugar fix, wear extra layers and stay warm on the sofa instead of donning trainers and going for a walk in the fresh air. Staying in and popping the telly on seems a much better idea than getting out and about with friends, and it can be easy to become isolated.
Summer is the wake up call many people need to start getting back to their healthier, happier lives and getting rid of those bad habits! By following my basic tips for banishing the blues, you can claim back your body confidence and back into that bikini before you know it!
1) Practise mindfulness. Start off by making small goals. They can be anything-fitting in a twenty minute walk on your lunch break, or trying something new for tea. Ticking off those you achieved on an evening bring a fantastic sense of achievement.
2) Get healthy: Winter is an excuse for a binge-when the weather is miserable and dark, we crave carby, sugary food in order to boost our low moods. Start off by banishing those calorific snacks in favour of healthier alternatives.
3) Sleep it off: Make sure you are getting enough sleep! Going without our recommended eight hours can have all sorts of effects on us long term, including irritability, poor concentration and even a lower immune system!
4) Talk it through: Has the long winter and busy holiday season left you feeling a little bit flat? There's nothing like making fun plans and chatting through any problems you have with friends. In fact, regular interaction with others has been proven to improve depression and boost self-esteem!
5) Be Realistic: Many people start off with unrealistic expectations - the trick is to take small steps, be honest with yourself, and if in doubt seek more help!
If you are interested in finding out more on how my popular hypnotherapy sessions can help you achieve happiness and health, or to find out when my next seminars will be, don't hesitate to drop me a line on my email!
Sheila x