Sugar addiction: Why your eyes are never bigger than your belly...or brain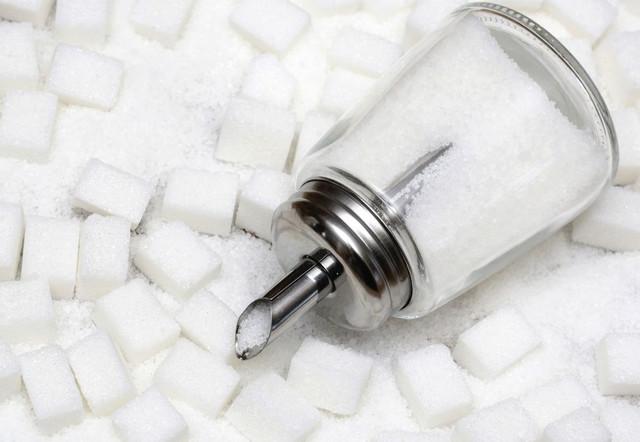 It's everywhere and it's highly addictive – sugar is becoming a real danger in our diets so how do we stop it in its tracks? That's the question a lot of people would like to know the answer to. For hypnotherapists, there is a real chance of helping sugar addicts with a breakthrough just when they think they've tried everything in their power.
Why you should consider sugar addiction therapy?
Many of us are reliant on sugar for a treat or a reward for something, and this can be the case from our childhood right through into adulthood. Our shopping environments make it hard for us not to see special offers on junk foods laden with sugar and other things that are bad for us. Recipe and food sharing has become more popular with the aid of the internet, so it can be difficult to avoid looking at images of tempting baked creations. You can see why there is a fear and realisation that we need to cut out the sweet stuff. Many people are coming to realise that they consume too much sugar now that health professionals are declaring it as one of the most damaging items in the modern diet, and some even claim that they are addicted.
While there are many ways that the sugar-obsessed can try to wean themselves off it, a lot of the techniques can demand high levels of self-control. Some people find it too hard to be disciplined, which is why treatments involving hypnotherapy can be more effective in the long-run, thanks to the different techniques used to halt the addiction. It's not one of the most obvious therapies in the bid to cut a sugar addiction, making it an under-used resource, and one of huge potential with the right messages.
How hypnotherapy can help
Hypnotherapy works to reprogramme the emotional settings in the brain to sever the tie between the consumption of eating sugar and the emotional rewards that come with it. By ensuring that the subconscious mind is absorbing everything that it is taking in, and by combining strong visualisation and emotional processes, there is much to be done to alter the conscious mind and encourage sugar-free habits.
Benefits for end user
By reprogramming the mind to use other distractions to replace the emotional needs that sugar provides, you give the patient the opportunity to create new habits that are more likely to last longer than dieting or willpower alone. It also enables the therapist to delve deeper beneath the surface and dig out deeper underlying issues. This is achieved over a course of sessions that will diminish the patient's cravings, increase their motivation and teach them habit breaking techniques. With the strength of the patient centred in the mind, hypnotherapy empowers the patient to use their imagination to overcome urges and bad habits. Hypnotherapy is also powerful in the way that there is no danger of yo-yoing between states of going cold turkey and relapses, as can often be the case with nutritional intervention. This method can be unhealthy for the body as it deals with weight fluctuations. For addictions such as this, hypnotherapy gives the patient a sense of a new lease of life free from weakness and bad habits, but not enough people are aware of the effects of this type of therapy.
By targeting this market, you will not only be able to help people fight what they thought was a losing battle, you will help save them from the effects of long-term damage to their health caused by over-consumption. Through gaining an excellent reputation for treating this health and lifestyle issue, you will grow your business and leverage your expertise to attract more people for this treatment area.