Stoptober 2016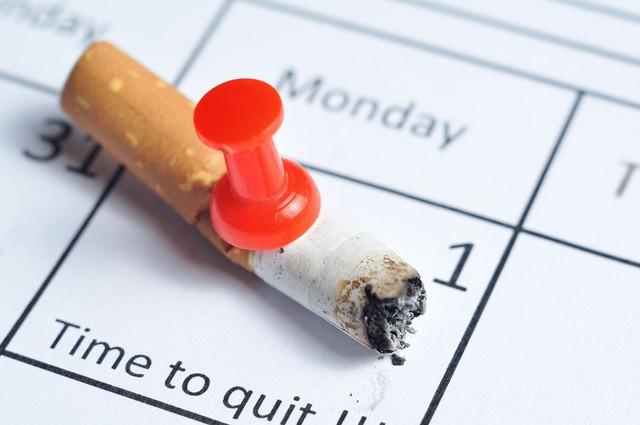 Now in its fifth year, Stoptober is back and having started on October 1st, is now fully underway. This 28-day stop smoking challenge aims to encourage as many as possible of the nation's 7 million smokers to quit. Thanks to increased innovation, research and funding, there is now an even greater range of products and services to make it easier for smokers to stop.
Dr Gina Radford, Deputy Chief Medical Officer said, "We know that quitting smoking is not easy, so this Stoptober is the perfect time to try again. The best thing a smoker can do for their health is to stop smoking and there is more support than ever before. We have a range of free support services that can go direct to your phone, laptop or tablet via the Stoptober app, a daily email service or Facebook Messenger bot".
You don't need to have access to a mobile phone or laptop to help you quit smoking for good; e-cigarettes are increasingly popular with over 1 million people using them to help them quit. You can also obtain nicotine patches or nicotine gum to help you control your cravings. If you feel the need for more support, you can also visit your local stop smoking service, your GP, or consider the option to start hypnotherapy. Hypnotherapy for smoking helps you disrupt the negative thought and behaviour patterns that seem to dissolve your willpower when trying to quit. It can also help you look at smoking from a different perspective, allowing you to see the habit for what it really is. To do this, a hypnotherapist will lead you into a relaxed state of mind and suggestibility, before employing positive, non-smoking messages and suggestions that will help you break out of the strongly ingrained thought and behaviour patterns that have been reinforced by your nicotine addiction.
Hypnotherapy, for many people, is enough to help them break the habit for good, but others find it to be best in combination with another method, such as nicotine replacement therapy (NRT). Quitting smoking is difficult, but with the right help, support and therapy, it becomes a great deal easier.
To find out more information or advice this Stoptober, visit the Stoptober website. If you want more information on how hypnotherapy can help you with your addictions, please feel free to give me a call on 01482 638198 or write me an email to This email address is being protected from spambots. You need JavaScript enabled to view it..
Good Luck, Sheila x