How to reduce your stress levels and enjoy your Christmas!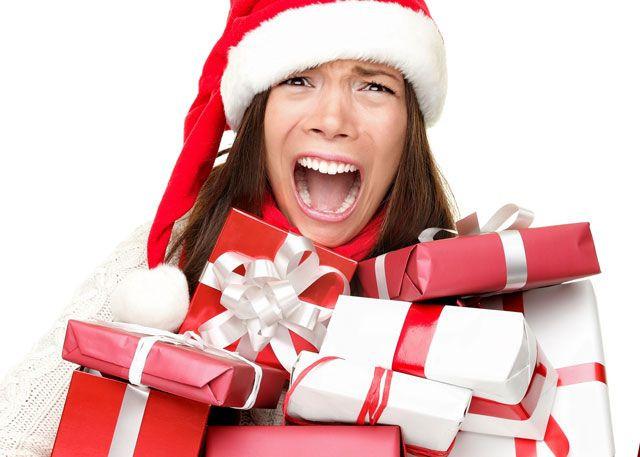 Christmas is a joyful and giving period, where we spend time with friends and family and relax a little from work. However for many, Christmas is an extremely stressful and daunting time of the year.
It is estimated that 1 in 5 people experience Christmas stress, starting early November right the way through to Christmas day. This is not so surprising considering the numerous potential stressors involved with the run up to the big day - decorating the house, putting up the tree, and financial worries of buying presents. Many find cooking a large dinner and hosting stressful, all whilst entertaining the kids and avoiding family arguments. For some, this time of year is a constant battle to eat healthily and not overindulge on calorific Christmas food. Others find the shops and streets too busy and overwhelming leading to stress and anxiety. In extreme cases, people are reluctant to leave the house.
So what is stress and how does it affect us? Stress is the feeling of being under too much emotional or mental pressure. It causes a surge of hormones into your body, which are released to enable you to deal with pressures. These hormones usually return to normal after you feel more relaxed. However, if you're constantly stressed, the hormones will remain and lead to physical symptoms. Physical symptoms include insomnia, panic attacks, headaches, loss of appetite and difficulty concentrating – not ideal over Christmas.
My tips for anyone struggling with stress or dreading the festive period are as follows:
Don't take on everything by yourself. Share out the jobs with family members - there is no need to be slaving over the kitchen by yourself.
Exercise! It's amazing how much better you will feel after a workout (or even a long dog walk with the children).
Don't go overboard on the booze! Drinking excessively is never a good idea.
Make time for YOU – Remember that long bath you always wanted or that book you never got round to reading?
Lastly, smile and laugh! Does it really matter if the veg is slightly overcooked?
Sometimes you need a little more help to reduce your stress levels, therefore hypnotherapy could help you. Using relaxation techniques, hypnotherapy can help you to manage and eliminate your stress this Christmas. Please do not hesitate to get in touch with myself or find one of my licensed practitioners near you by searching my website.
I wish you a very Merry Christmas and a Happy New Year.
Sheila x