3 ways becoming a VGB practitioner helps grow your hypnotherapy practice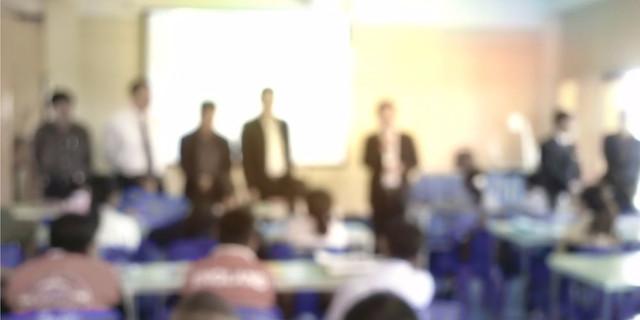 Throughout your career as a hypnotherapist you'll find yourself presented with the challenge of growing your business. You may have recently started out and want to start seeing clients outside of your circle of friends, you might be ready to make the leap, quit your day job and take up hypnotherapy full time.
Or you might be a well established practitioner, eager to do more of what you love: helping people.
Unfortunately, growing your hypnotherapy practice is not always easy. In some localities practices can be met with a degree of scepticism making it tricky to prove yourself as a credible therapy option. Other localities are crowded, and the challenge is standing out.
Of course, there's more than one solution to growth. Investing in a professional marketing agency, or reams of advertising in local magazines and newspapers, are both good ways to guarantee that your message is heard. But unfortunately this is expensive and, if you don't address the root causes stopping your practice from growing, exposure won't guarantee growth.
Sometimes the answer isn't shouting louder, it's developing what you do. Learning a new programme like the virtual gastric band can help you reach additional audiences, and help you grow your hypnotherapy practice. Here's three reasons why becoming a virtual gastric band practitioner can help you grow your hypnotherapy practice:
1. It allows you to carve out a niche for yourself.
Finding your niche, or your unique selling point (USP), is an important part of marketing a business and hypnotherapy practices are no different. Tailoring the service you provide, to cater to the needs of a specific market, doesn't mean you're alienating your existing customers. It means that you're easier to find, and more appealing to a new audience.
But how do you pick your niche? Choose a marketplace that's booming, and a product that stands out from the competition. With almost 1 billion of the world's adults predicted to be obese by 2025, the weight-loss industry is predicted to grow from $148.1 billion in 2014 to $206.4 billion in the next five years. As a product that provides an alternative to the thousands of ineffective fad diets and excessive exercise regimes, the virtual gastric band instantly stands out and turns heads in your direction.
2. It makes you look more credible.
The virtual gastric band is renowned throughout the world, with practising hypnotherapists implementing the procedure from Canterbury to Canada. Being a certified practitioner acts as a stamp of authenticity in the eyes of customers, who can establish the legitimacy of any therapy programmes they're interested in with just a few clicks of their mouse.
The reason the virtual gastric band is viewed as credible weight-loss therapy all over the world is because it has been proven to work. Following a hugely successful trial conducted by Sheila and her team, the UK's National Health Service initiated its own clinical trial making the virtual gastric band one of the only clinically trialled hypnosis weight-loss programmes in the world. That's great news for certified practitioners.
3. Good news makes great news stories
The virtual gastric band's high success rate can create great opportunities for raising your profile in your local area. Not only will happy customers share their good news with their friends and family, but also, if presented in the right way, success stories are a great way of attracting the attention of local and national news outlets.
What better way to demonstrate the effectiveness of a weight-loss programme than with a picture of a pair of over-sized trousers held up triumphantly by your client, their ex-owner? The virtual gastric band works, and there are before and after shots to prove it - great PR for your practice as a whole!
If you're interested in finding out more about virtual gastric band's but missed the live training event, click here for our virtual gastric band training package.